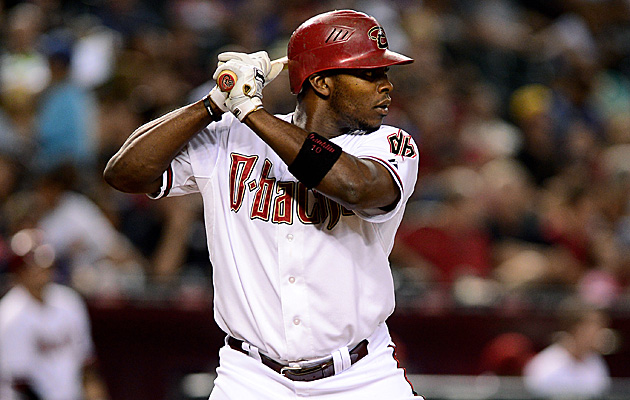 Justin Upton
That's what I'll be call the Outfield a Turner Field for the next 3 years. Braves made an excellent trade today acquiring outfielder Justin Upton and 3rd basemen Chris Johnson from the Arizona Diamondbacks.

In return, the Diamondbacks will receive Martin Prado, RP Randall Delgado, SS Nick Ahmed, 1B Brandon Drury and RP Zeke Spruill.

Martin Prado who will be missed because of his versatility as an outfielder and infield capabilities. He also brings a consistent bat to any order when on the offense batting Avg. .295 HR 52 RIB 286 OBP .345 over his career in Atlanta.
I really like this deal for the Braves, they will have Justin Upton, BJ Upton and Jason Heyward patrolling the outfield for the next three years. From what I had read the Braves had been unable to extend Martin during the offseason. After this season he would see what he can get on the free agent market in the winter.
This is the Braves with a projected batting order of :
SS Aderton Simmons
CF BJ Upton
RF Jason Heyward
LF Justin Upton
3B Chris Johnson
1B Freddy Freeman
C Brian McCann
2B Dan Uggla
That is a pretty formable line up and should be able keep up with Dodger and Nats. It is going to be a good year to be a Braves fan this year.